"Prophets don't know everything!"

This article contains information about a scheduled, upcoming or ongoing production.

It is likely to contain information of a speculative nature and content may change dramatically as the release approaches and more information becomes available.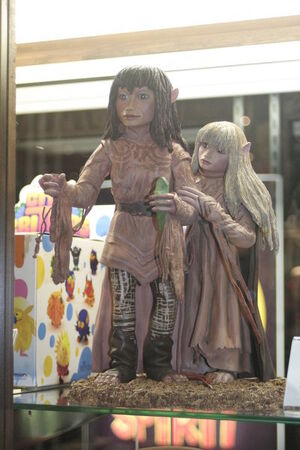 MINDstyle released a large statue of Jen and Kira from The Dark Crystal in 2008. This is a high-end collectors' item with a limited production. The statue was first shown at the 2008 ToyFair in New York.