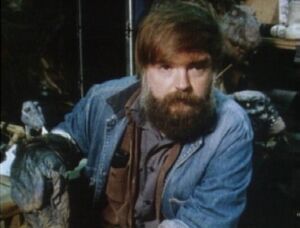 Lyle Conway is a sculptor and designer who began his career with the Muppet Workshop. Conway soon gravitated to what would become Jim Henson's Creature Shop, contributing heavily to The Dark Crystal. He was the creature design and fabrication supervisor for Aughra and the urSkeks; and worked with Sarah Bradpiece on the design and fabrication of the 10 Skeksis.
External Links
Edit
Ad blocker interference detected!
Wikia is a free-to-use site that makes money from advertising. We have a modified experience for viewers using ad blockers

Wikia is not accessible if you've made further modifications. Remove the custom ad blocker rule(s) and the page will load as expected.